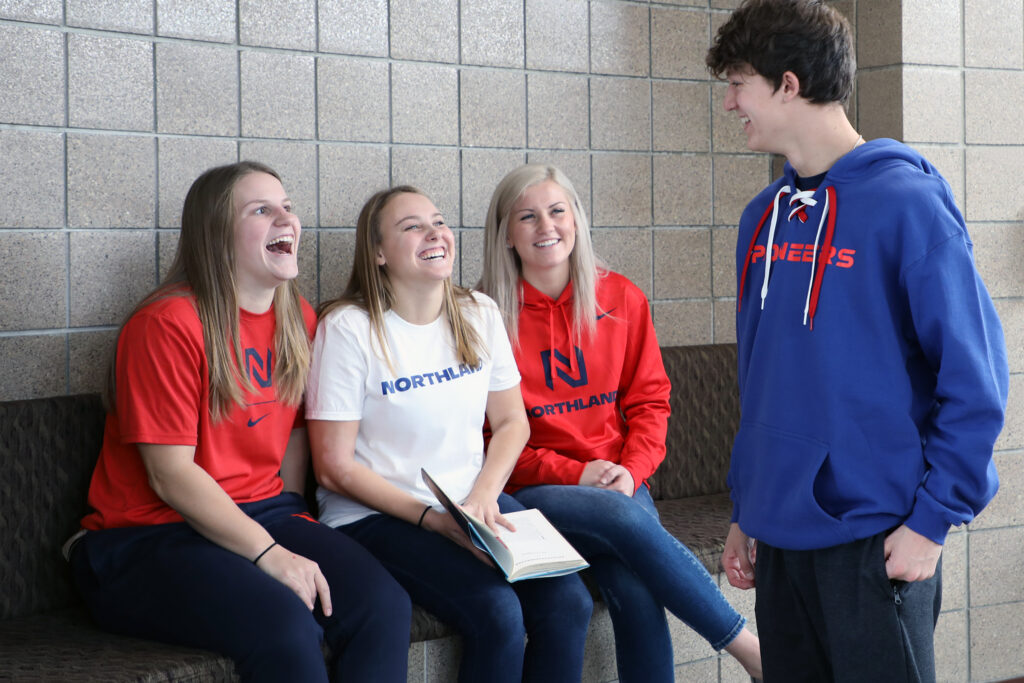 Northland strongly supports student participation in professional service organizations and honor societies. Because of this support, the clubs and organizations at Northland have a range of goals, including academic, social, athletic, and awareness raising.
Clubs and Getting Involved at Northland
Every year, Northland students organize a wide array of clubs. Some clubs are linked to academic programs, such as Welding or Nursing. Other clubs are organized around interests, like Inkwell or EPIC Pride, and others around academic achievements, such as Phi Theta Kappa. Below you will find a short summary of clubs typically active. If you think a new club might be something you'd like to get started on, please contact Jason Pangiarella. The forms necessary to start a club are also found here.
Common Clubs at Northland Include
EPIC Pride
Farm Operations Management
Inkwell
Occupational Therapy Assistant
P.A.M.A. (Professional Aviation Maintenance Association)
Phi Theta Kappa
Physical Therapy Assistant
PN Nursing
Radiological Technology
RN Nursing
Vex Robotics
Welding
This is just a sampling of clubs at Northland. Please contact us for more information regarding a full listing of each year's active clubs and/or how to get involved.