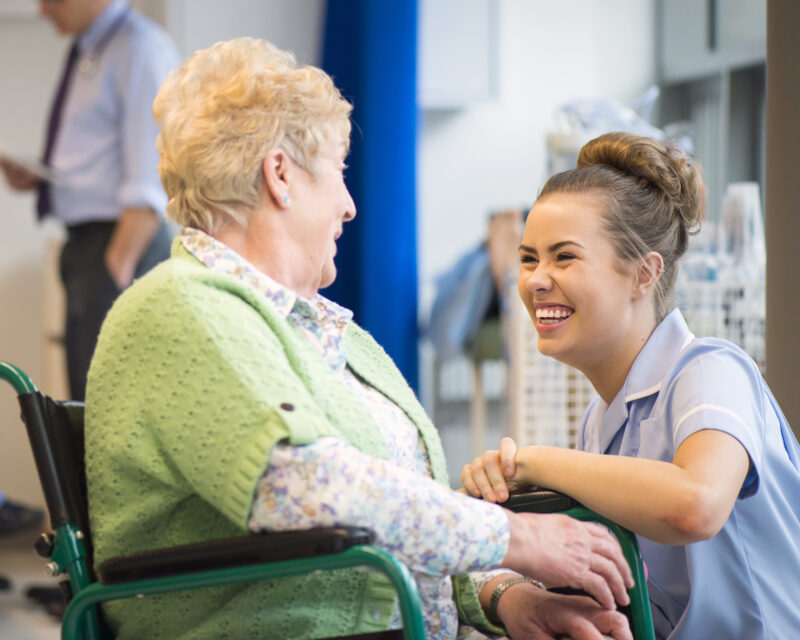 October 5, 2023
Northland Community & Technical College and Workforce Development Solutions will continue to offer free Nursing Assistant classes to increase the number of CNAs in the local workforce. Funding provided by Minnesota's Next Generation Nursing Assistant (NGNA) – Train. Test. Work. initiative will provide registration fees and materials to complete the 78-hour hybrid course, clinical sessions, testing, and placement on the Minnesota Nursing Assistant Registry.
The NGNA – Train. Test. Work. course starts with orientation on October 19 at Northland's East Grand Forks campus. Class size is limited and will be filled on a first-come, first-served basis. Advanced registration is required. Attendance is mandatory for all in-person class hours, self-paced online content hours, Crookston clinical sessions, and the Nursing Assistant Competency Exam. Local employer partners will also attend campus sessions to discuss immediate hiring opportunities.
To qualify, applicants must be 16 or older, eligible to work in the U.S., and pass a Minnesota DHS background study with fingerprints and health screening; these costs are included with the course. No prior experience or prerequisite education is required.
"In less than two months, you can become fully prepared for a new career as an entry-level nursing assistant at no cost to you," said Kristianne Boroski, who administers the NGNA – Train. Test. Work. program at Northland. "A CNA career is not only rewarding but is also in high demand. Employers provide solid starting wages with shift flexibility and paths to future opportunities."
Northland continues to support the NGNA initiative, participating in all three training rounds since December 2021. In total, Minnesota State training programs have resulted in over 1,300 certified nursing assistants to answer staffing shortages for entry-level healthcare workers, specifically in long-term care facilities.
For more information and to enroll, visit www.northlandcollege.edu/wds or contact Workforce Development Solutions at wds@northlandcollege.edu.
Employers interested in getting involved, contact Kristianne Boroski, Business & Industry Outreach Representative, at (218) 793-2428 or kristianne.boroski@northlandcollege.edu.